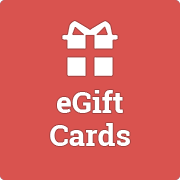 Facials
Basic Facial - $49
Our basic facial features consultation, gentle cleansing, toning and exfoliation, skin extraction, relaxing massage and mask application designed for your skin type.
Signature Facial - $55
A corrective and effective facial treatment for all skin types. You will receive a double wash with peptides and lactic acid wash with brightening toner. A fruit enzyme mask to soften cellular build-up, preparing to perform extractions Mandelic arginine serum (antioxidant and cellular repair support) will be massaged into your face along with a Wasabi Mask (green tea antioxidant therapy) and finally a antioxidant-rich cherry mask containing lactic acid to rejuvenate skin. Peptide blends to boost collagen production and slow visible signs of aging are applied deep into the skin tissue with the help of the Ultrasonic Skin Scrubber. Finished off with growth factor serum, expediting healthy tissue regrowth, and retinol and lactic acid treatment to the eye area. This facial is full of my favorite active ingredients. ♦ 60 minutes
Pumpkin Apple Facial - $55
A corrective facial packed full of nutritious pumpkin and rejuvenating apple wine extract, this is sure to generate results. Tightens and firms, infuses skin with potent antioxidant support and brightens skin tone for a beautiful, glowing polish and radiant skin that will last for weeks. ♦ 60 minutes
AgeLESS Renew Facial - $55
This anti-aging facial is all about infusing the skin with actives that will stimulate, repair, and rejuvenate skin. Actives that will firm and tone – communicate to cells to produce more collagen and give skin a luminous glow. ♦ 75 minutes
Grape Passion Antioxidant Facial - $55
Slow down the signs of aging with a superior blend of active grape seed extracts, resveratrol, vitamins, milk acids, red fruit rich in antioxidant support and nutrient-building ingredients that will improve the effects of free radical damage. This treatment may be done as often as desired and is a great beginning for clients to daily skin nutrition. ♦ 60 minutes
Uplift Facial - $55
The anti-aging Uplift Facial using Rhonda Allison products is sure to provide you with an uplifting experience that will turn back the hands of time. You will feel pampered by the double enzyme exfoliation that deeply cleanses skin and botanical protein masque that provides intense stimulation for facial muscles. With the focused attention on the eye area, soothing movements and hot towel treatments – this facial is appropriate for all skin types, but especially for aging skin. Skin feels amazingly firmer afterwards! ♦ 60 minutes
Rhonda Allison Rosacea Facial - $55
Just the right prescription for rosacea-prone, sensitive skins, this facial uses a double dose of papaya enzymes, creating the perfect facial to bring about a healthy-looking complexion and beautiful, hydrated skin. With the added benefits of green tea and unique serums with soothing elements, this facial is a favorite among individuals with sensitive skin. ♦ 60 minutes
Bacial - $55
Just like a facial, but done on the back. ♦ 60 minutes
Acne Consultations and Treatments - $69
*Get clear skin even if products like Accutane and/or ProActive never worked for you!
Face Reality Acne Treatment Programs - More Information
Ultimate Acne Slayer Facial with Peel and LED Mask - $140
A deep pore cleansing facial for clients with congestion & extremely oily skin. Extensive extractions are included. Antibacterial, mandelic & salicylic ingredients help rid the skin of excess oils & manage acne breakouts & impurities. A mild self-neutralizing acne chemical peel is applied under a LED blue-light mask. ♦ 70-90 minutes
Gentlemen's Rejuvenating Treatment - $55
This is a specially designed treatment for gentlemen's skin. This exfoliating treatment includes a gentle exfoliation and moisture intensive mask for over-stressed skin caused by shaving and exposure to environmental elements. A relaxing facial massage and steaming hot towels complete the experience. ♦ 60 minutes
A La Carte Services:
Microdermabrasion (Diamond-tip) - $65
Microdermabrasion uses an adjustable applicator head that removes dead surface skin cells and initiates cellular turnover at the dermis and epidermis levels in a safe controlled manner. This approach respects the integrity of the skin and promotes even healing. Maintaining even cellular growth on the surface aids in the youthfulness of the skin's appearance. ♦ 45 minutes
To enhance your Facial treatment:
Tripolar Radiofrequency Treatment - $15
Facial Waxing - $10-17/area

Love the skin you're in. Take charge of your health and beauty today with professional skin care at Elle Esthetics.