Collagen induction therapy (also called microneedling) works on the simple principle of stimulating collagen and elastin production by forcing the dermis into a wound healing response to the trauma induced by the micro punctures of the skin needling procedure.
Most clients can have Microneedling every 4 weeks, or as advised by their esthetician. The results of this treatment are cumulative and collagen may continue to develop long after each session. The number of treatments needed to achieve desirable results depend on the condition of the skin before treatment and the individual's response.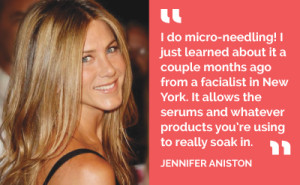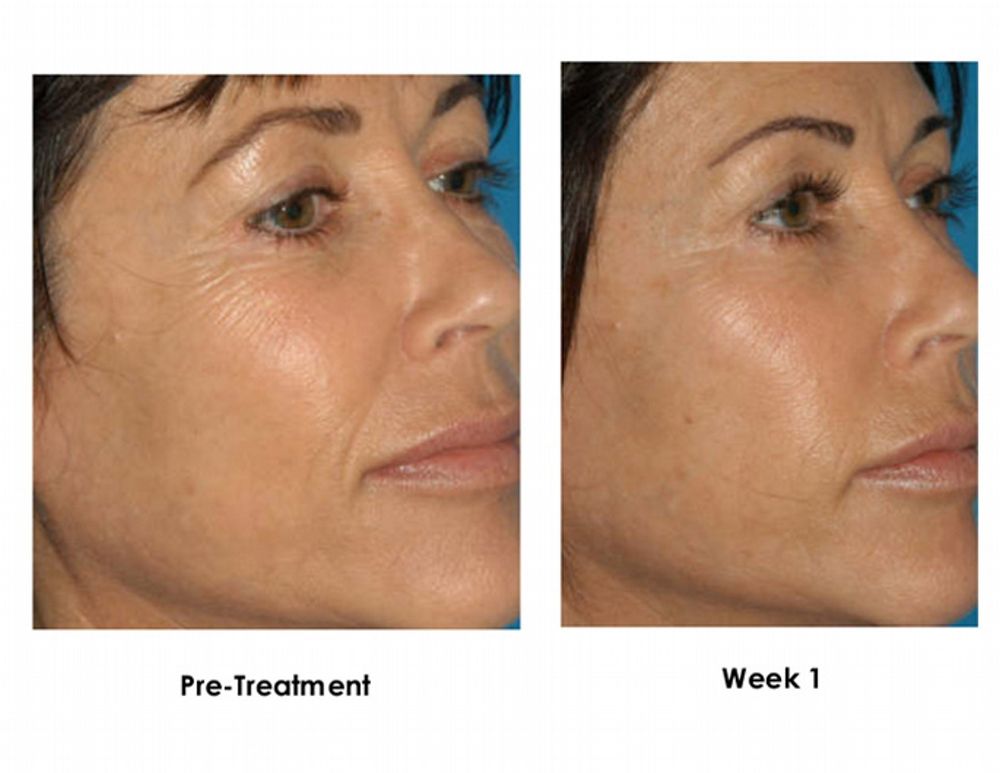 At Elle Esthetics we already have an amazing price for microneedling treatments at just $235 each. But now....

When you buy three individual treatments at regular price you get the fourth one for only $200. And there is no need to buy a package up front!

More on how it works: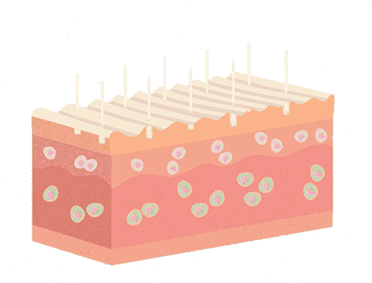 1. Micro-Needles Create Micro-Channels
Precision micro-needles are tapped into the skin creating uniform micro-channels. A single pass over the face using the microneedling pen will create hundreds of thousands of micro-channels.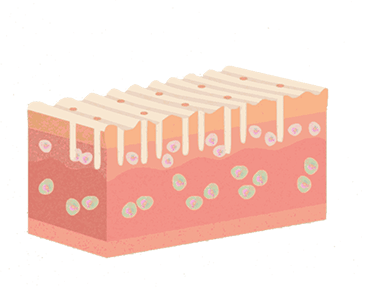 2. Stimulation of a Healing Response
Each micro-channel is surrounded by healthy tissue, which enhances the healing process. In response to each micro-injury, an inflammatory healing process begins which initiates the formation of new collagen.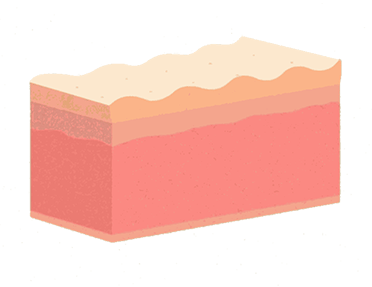 3. Smoothing of Skin
Over time, the repeated healing process will build new collagen, creating healthier skin, improving the surface texture and the overall appearance of the skin.
DOWNTIME & COST ARE ALWAYS THE FIRST QUESTIONS…
The great news is that microneedling treatments are a great fit for clients concerned with cost, as well as downtime. Most people can't fit a great deal of downtime into their busy lives with work, family and everything else. That's why clients are super excited when I tell them about micro-needling.
Microneedling treatments are quick enough that someone could come in after work and be finished in 45-60 minutes. You will be pretty red after the treatment, similar to a sunburn. If we use the microneedling device to focus on crows feet and smokers lines, you may be significantly red in those areas, and some mild pinpoint bleeding may occur. The following day most people experience little to no redness and are ready to go back to work.
For the best outcome, clients are initially recommended to do four treatments, spread about a month apart each, to see the best results. People get hooked and like to do 2-3 treatments about 8 weeks apart. The good news is, micro-needling treatments are affordable and easy for patients to fit into their schedules. When you look at all the variables of results, downtime and cost, there is not a better treatment available than automated microneedling for reducing the appearance of acne scars, wrinkles and fine lines.
ProCell Microneedling benefits include:
* Stimulates improvement by the stimulated release of epidermal growth factors with virtually no damage to the skin
* Significant increase in the production of new collagen and elastin through the release of these powerful growth factors and cytokines
* Produces maximum stimulation, with minimal inflammation.
* Reduces recovery time to near zero, while maximizing results!
* Immediate improvement in skin tone, texture, laxity, fine lines and wrinkles.
* Dramatically improves your skin's firmness, smoothness, elasticity, hydration, sensitivity & tone.