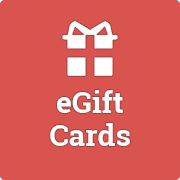 Facials
All facials, at minimum, include: double cleanse, exfoliation, enzyme treatment, massage, mask and application of finishing serums, moisturizers and sunscreen (if applicable).
Relaxation Facial, 75 minutes - $80
Not only do facial treatments make your skin look great, relaxing facials give you a feeling of rejuvenation during treatment as well. That's because our facial massage treatments increase blood circulation in the facial muscles, and we use a variety of serums and masks which moisturize the skin, smell good, and relieve stress from your mind and body. Includes massage of décolleté and face, 2 masks, treatment serums and hand and arm massage. Does not include extractions.
Customized Facial, 75+ minutes - $90
The Customized Facial delivers the nourishment, protection and balance that your skin deserves. Brimming with vital enzymes, vitamins, minerals and nutrients, our core products will revitalize any skin type and effectively address your specific concerns. You will be given a healthy skin routine with a deep pore cleansing, expert extractions as needed (dependent upon time), and custom products for all skin types. Choose from one of the following types:
Anti-Aging
Soothing Hydration
Lightening and Brightening
Acne Buster (For best results, peel is recommended. Also try hydrafacial dermabrasion)
(or we can focus on whatever is your specific concern not list, or even do a combination of all of the above!)
Upgrades are encouraged but not included. Upgrades may or may not lengthen facial time.
Signature Facial - Updated! $115
A corrective and effective facial treatment for all skin types. You will receive a double wash with peptides and lactic acid wash with brightening toner. A fruit enzyme mask to soften cellular build-up, preparing to perform extractions. Mandelic arginine serum (antioxidant and cellular repair support) will be massaged into your face along with a mask customized to your skin type. Another mask is applied while you receive a hand and arm massage. Finally, the facial is finished with a Rezenerate Nanofacial treatment utilizing corrective serums. This facial is full of some of my favorite active ingredients!
Clarifying Back Treatment - $95
Target those hard to reach places with a deep cleaning, including an exfoliating peel, steam and extractions to thoroughly remove impurities. A detoxifying mask and light moisturizer to finish will have you summer ready! Can include a chemical peel.
Ultimate Acne Slayer Facial with Peel and LED Mask - $95 (the ultimate deal!)
A deep pore cleansing facial for clients with congestion & extremely oily skin. Extensive extractions are included. Antibacterial, mandelic & salicylic ingredients help rid the skin of excess oils & manage acne breakouts & impurities. A mild self-neutralizing acne chemical peel is applied under a LED blue-light mask. Additional chemical peel layers are added as wished and/or tolerated by the skin. ♦ around 90 minutes.
*Get clear skin even if products like Accutane and/or ProActive never worked for you!
Face Reality Acne Treatment Programs - More Information
Vitamin C Infusion, 90(+) minutes - $135
This antioxidant-rich treatment is formulated to restore clarity, texture, elasticity and firmness, while fading pigmentation and smoothing out fine lines and wrinkles. Get your daily dose of Vitamin C with this anti-aging facial packed with vitamins and antioxidants to fight free radical damage and erase the signs of aging for a more youthful complexion. Includes the following: hydrafacial dermabrasion with organic Vitamin C serum, Mandelic Arginine serum, L-Ascorbic Booster, Ultrasonic Skin Spatula utilizing Vitamin C serum, followed by Vitamin C moisturizer and eye cream.
Oxygen Infusion with Vitamin C may be added to this facial for only $20.
Rezenerate Nanofacial 90(+) minutes – $135
This service includes double exfoliation, extractions, and Nano hydration infusion using top serums. Next we utilize a cooling/moisturizing sheet mask and a chilled Nanoglobe facial massage. The great ingredients further soak in under the red LED light therapy and the treatment is finished with excellent serum, moisture and sunscreen tailored to your skin's needs. All this results in clean plump skin.
This treatment drastically reduces fine lines and leaves your skin feeling and looking younger. The Rezenerate painlessly creates hundreds of thousands of superficial microscopic permeations on the surface of the skin, leading to an immediate plumpness. It also allows for greater absorption of the nutrients introduced into the skin during treatment. This treatment is customized for each client, and is totally relaxing. This is a fabulous choice for someone who wants a truly corrective treatment without any downtime.
Ultimate Dermaplaning Facial 90(+) minutes - $150
Dermaplaning is an innovative approach to removing dead skin cells, allowing a jump start for skin renewal and infusion of nutrients. It is a simple and safe procedure for exfoliating the epidermis and ridding the skin of fine vellus hair (peach fuzz). Dermaplaning is most often used on those with rough, dry skin, superficial hyperpigmentation, mild acne scarring, or fine lines and wrinkles. This treatment results in a more refined, smooth, "glowing" appearance. Dermaplaning is performed by a licensed Esthetician certified specifically in this treatment.
Includes extractions as needed and treatment serums specifically targeted for your skin. Can include peel, massage, mask or other advanced treatments (included) to assure your skin is in top condition.
*You may add a Dermaplaning to any treatment for additional price.
Dermaplaning Add-on - $65
Please note. This single treatment is offered as an add-on to any of our facial treatments. It can be done as a stand-alone service for $90 but it will only take about 30+ minutes by itself.
Dermaplaning (Stand-alone treatment) - $90
Includes cleansing, prepping the skin, dermaplaning treatment, application of serum (suitable for your skin) and sunscreen (as needed). Takes 30+ minutes.
After a skin analysis, the best choice can be made for a specific facial for you. Your skin health is improved for more beautiful skin, and you can also enjoy the relaxing experience of pampering in a cozy atmosphere.
Love the skin you're in. Take charge of your health and beauty today with professional skin care at Elle Esthetics.
Prices, services and products subject to change.